Testimonials
Thank you so much for the super-fast awesome service – received the whiteboard this morning – very impressed!
Super-fast awesome service
Just to let you know our whiteboards are all installed and looking good. Thanks for the good service.
Thank you for your help and prompt delivery! we will be needing some more whiteboards before long and you will be my first port…
Legend, Thanks so much! Great to know your business Will keep an eye on your site next time we need stuff. Nga mihi Sarah
New Zealand's No. 1 Visual Communications Experts
Innovative Product Solutions
Family Business
Trusted in New Zealand for over 12 years
Encourage Effective Communication
Installations all over New Zealand
Environmentally Friendly
Create Engaging Modern Workspaces
Excellent Technical and Customer Support
When you come to whiteboards NZ you are partnering with a professional whiteboard company.
We specialize in all types of whiteboards so we can help you find the best solution for all dry-erase and visual communication requirements.
If you are outfitting your office you may need a magnetic whiteboard or a mobile whiteboard for an open plan office.
But how do you know if you require a porcelain whiteboard or an acrylic whiteboard?
And should you get a double-sided mobile whiteboard?
For the boardroom you should consider a stunning magnetic glass whiteboard also available in your choice of colour, and a motorized projection screen for you presentations.
Or what about the 3-in-1 whiteboard wall covering which is a magnetic whiteboard with a low sheen projection surface.
When it comes to healthcare, service sector, workshops, warehouse, or logistics what you need is Laser-etched whiteboards with a high quality printed dry-erase surface that lasts forever and makes your planning so simple and easy to see.
We aim to be your one-stop-shop for all things whiteboard related. With our innovative Smarter Surfaces Range you can now turn any surface into a whiteboard with whiteboard paint or whiteboard wallcoverings, these are very versatile surfaces and can incorporate dry-erase magnetic and projection into 1 multifunction surface
Along with that we can supply your whiteboard accessories such as whiteboard markers, magnets, whiteboard cleaner, whiteboard erasers, so you don't need to look anywhere else.
Have a browse through the extensive range of whiteboard solutions available today. And if you need any assistance you can chat, phone or email our friendly and experienced customer service team –we are always here to help.
Smart Magnetic Whiteboard Paint – White
Transform your space into a magnetic and writable surface with the number one Smart Magnetic Whiteboard Paint White Bundle. Eliminate the need for hanging whiteboards and metal sheets. Simply write and stick magnets directly on your wall. Performance guaranteed for 10 years.
Open up the possibilities for your workspace with our white magnetic whiteboard paint bundle and boost your creativity, productivity and focus with this innovative product. Enjoy the benefits of our high performance magnetic paint and our top performing dry erase functionality all in one easy to apply bundle. This kit includes everything you need to create your new surface.
not rated
$

634.00 –

$

946.00 excl GST
Select options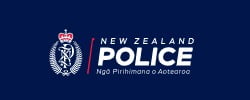 Whiteboard Solutions - Questions & Answers
What is whiteboard paint ?
Our Smart Whiteboard Paint kit is a commercial grade whiteboard paint that transforms any smooth surface into a dry erase area with just one coat.
Why buy whiteboard paint?
Smart Whiteboard Paint is a high performance dry erase paint that can transform any smooth surface into a writable area.
How to use whiteboard paint
Our Smart Whiteboard Paint – White does not require professional installation. Anyone can apply this dry erase paint. It is important that your surface is smooth before application.
How does whiteboard paint work
Apply Smart Whiteboard Paint that transforms any smooth surface into a dry erase area with just one coat.
FREE SHIPPING
On orders over $250*
We ship throughout NZ using Courier and Freight companies.
Most orders are shipped within 1 business day of receipt.
*Excludes RD's