Testimonials
Thank you for your help and prompt delivery! we will be needing some more whiteboards before long and you will be my first port of call
I received the paint earlier today. It was a speedy delivery! Just in time for us to set up the conference room for our event. Thanks again for your help and quick service. Cheers, Isaac
The best online order I have ever experienced. I ordered a motorized projector screen on Thursday morning, it arrived @ my door step 8:30 am the next day. Good packaging, good product. Great work keep it up! I will definitely recommend this company!
The best online order I have ever experienced
Thank you so much for the super-fast awesome service – received the whiteboard this morning – very impressed!
Super-fast awesome service
Dear Sales people Today I received my ordered goods from you and surprise, surprise! I discover some M&Ms! That was really wonderful of you. Thank you so much. I would also like to thank you for your prompt service. Wishing you a bit of time to listen to the birds today! Pia
New Zealand's No. 1 Visual Communications Experts
Innovative Product Solutions
Family Business
Trusted in New Zealand for over 12 years
Encourage Effective Communication
Installations all over New Zealand
Environmentally Friendly
Create Engaging Modern Workspaces
Excellent Technical and Customer Support
When you come to whiteboards NZ you are partnering with a professional whiteboard company.
We specialize in all types of whiteboards so we can help you find the best solution for all dry-erase and visual communication requirements.
If you are outfitting your office you may need a magnetic whiteboard or a mobile whiteboard for an open plan office.
But how do you know if you require a porcelain whiteboard or an acrylic whiteboard?
And should you get a double-sided mobile whiteboard?
For the boardroom you should consider a stunning magnetic glass whiteboard also available in your choice of colour, and a motorized projection screen for you presentations.
Or what about the 3-in-1 whiteboard wall covering which is a magnetic whiteboard with a low sheen projection surface.
When it comes to healthcare, service sector, workshops, warehouse, or logistics what you need is Laser-etched whiteboards with a high quality printed dry-erase surface that lasts forever and makes your planning so simple and easy to see.
We aim to be your one-stop-shop for all things whiteboard related. With our innovative Smarter Surfaces Range you can now turn any surface into a whiteboard with whiteboard paint or whiteboard wallcoverings, these are very versatile surfaces and can incorporate dry-erase magnetic and projection into 1 multifunction surface
Along with that we can supply your whiteboard accessories such as whiteboard markers, magnets, whiteboard cleaner, whiteboard erasers, so you don't need to look anywhere else.
Have a browse through the extensive range of whiteboard solutions available today. And if you need any assistance you can chat, phone or email our friendly and experienced customer service team –we are always here to help.
Large Magnetic Whiteboard Eraser
LARGE MAGNETIC ERASER
A true product for meeting the Kiwi needs, made especially for the people who like a large eraser to clean whiteboards.
This product is was requested by schools as requiring a large erasing area.
Ideal to use with Porcelain enamel and acrylic Whiteboards. The strong magnet hidden inside the pad is made to hold to any magnetic whiteboard but not magnetic glass whiteboards
These are priced very competitively and are easily replaced as a disposable item. Your eraser will always look good.
Most school like a large magnetic whiteboard eraser. Ideal use for schools and offices.
Robust design and frim structure.
We have a large range of whiteboard erasers for both porcelain and glass whiteboards.
not rated
$

4.39 excl GST
Add to cart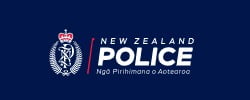 Whiteboard Solutions - Questions & Answers
FREE SHIPPING
On orders over $250*
We ship throughout NZ using Courier and Freight companies.
Most orders are shipped within 1 business day of receipt.
*Excludes RD's