Testimonials
Dear Sales people Today I received my ordered goods from you and surprise, surprise! I discover some M&Ms! That was really wonderful of you. Thank you so much. I would also like to thank you for your prompt service. Wishing you a bit of time to listen to the birds today! Pia
Legend, Thanks so much! Great to know your business Will keep an eye on your site next time we need stuff. Nga mihi Sarah
Thank you for awesome product and service from the great team at Whiteboards NZ Product arrived very quickly, well packaged, great price – all in all top marks. Keep up the good work, I'll definitely recommend Whiteboards NZ. Wishing everyone in the team great success and prosperity.
Fozzie says Thank you for world class product & service
The best online order I have ever experienced. I ordered a motorized projector screen on Thursday morning, it arrived @ my door step 8:30 am the next day. Good packaging, good product. Great work keep it up! I will definitely recommend this company!
The best online order I have ever experienced
Just to let you know our whiteboards are all installed and looking good. Thanks for the good service.
New Zealand's No. 1 Visual Communications Experts
Innovative Product Solutions
Family Business
Trusted in New Zealand for over 12 years
Encourage Effective Communication
Installations all over New Zealand
Environmentally Friendly
Create Engaging Modern Workspaces
Excellent Technical and Customer Support
When you come to whiteboards NZ you are partnering with a professional whiteboard company.
We specialize in all types of whiteboards so we can help you find the best solution for all dry-erase and visual communication requirements.
If you are outfitting your office you may need a magnetic whiteboard or a mobile whiteboard for an open plan office.
But how do you know if you require a porcelain whiteboard or an acrylic whiteboard?
And should you get a double-sided mobile whiteboard?
For the boardroom you should consider a stunning magnetic glass whiteboard also available in your choice of colour, and a motorized projection screen for you presentations.
Or what about the 3-in-1 whiteboard wall covering which is a magnetic whiteboard with a low sheen projection surface.
When it comes to healthcare, service sector, workshops, warehouse, or logistics what you need is Laser-etched whiteboards with a high quality printed dry-erase surface that lasts forever and makes your planning so simple and easy to see.
We aim to be your one-stop-shop for all things whiteboard related. With our innovative Smarter Surfaces Range you can now turn any surface into a whiteboard with whiteboard paint or whiteboard wallcoverings, these are very versatile surfaces and can incorporate dry-erase magnetic and projection into 1 multifunction surface
Along with that we can supply your whiteboard accessories such as whiteboard markers, magnets, whiteboard cleaner, whiteboard erasers, so you don't need to look anywhere else.
Have a browse through the extensive range of whiteboard solutions available today. And if you need any assistance you can chat, phone or email our friendly and experienced customer service team –we are always here to help.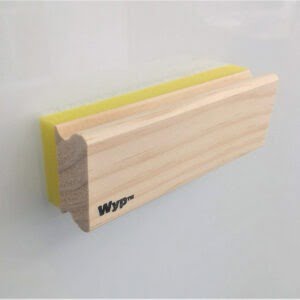 Whiteboard Eraser
WYP ACTIVE FIBRE™ MAGNETIC ERASER
A true product of Kiwi ingenuity, crafted right here in NZ.
The Innovative WYP ACTIVE FIBRE™ pad produces an active cleaning surface using thousands of tiny vertical fibres. The lush rich foam fibre composite pad is coated with a non-absorbent fibre so the ink just brushes off, leaving the surface of the eraser clean for a very long time. No need to ever replace an eraser pad again!
Ideal to use with Glass Whiteboards. The super-strong Neo magnet hidden inside the pad is made to hold to any magnetic whiteboard even magnetic glass whiteboards
Eco friendly timber handle, save our oceans!
The solid timber refreshingly brings nature into your workspace with this natural wooden handle sourced from our sustainable plantations here in NZ!
You'll have the cleanest whiteboard you've ever had! The fibre coating on the foam pad is slightly abrasive, softly cutting the ink from your whiteboard, giving your whiteboard a micro cut and polish in the process. You'll have the cleanest, glossiest whiteboard you've ever had!
not rated
$

14.50 excl GST
Add to cart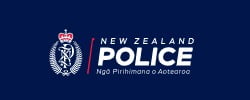 Whiteboard Solutions - Questions & Answers
What is a glass whiteboard?
A glass whiteboard is an ultra-smooth safety glass writing surface. They usually have frameless polished edges and come with a system to mount them to a wall.
Can you get different types of glass whiteboards?
Yes, there are various types of glass whiteboards however the actual writing surface performs the same on each type. Clear or frosted glass whiteboards are transparent or semi-opaque like a window.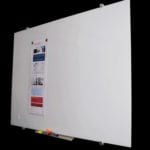 Are glass whiteboards safe to use?
Yes. Glass whiteboards are made from safety glass which is toughened glass and highly resistant to breakage. Safety glass is very flexible so it you hit the surface it just deflects.
Which markers can you use on glass whiteboards?
You can use any type of marker on glass whiteboards. Use whiteboard markers with a bold line for a dry-erase easy clean option.
FREE SHIPPING
On orders over $250*
We ship throughout NZ using Courier and Freight companies.
Most orders are shipped within 1 business day of receipt.
*Excludes RD's